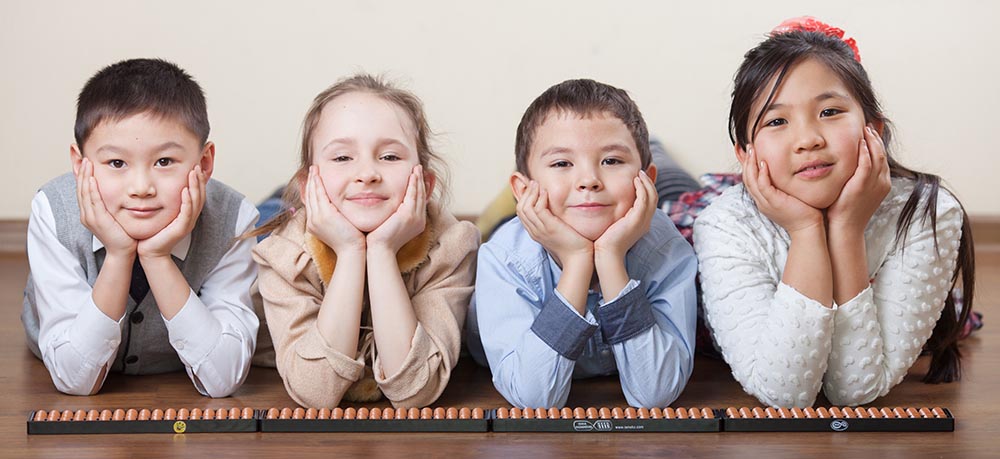 About the course
Our learning program consists of several stages. If at first stage child learns how to make calculations with physical abacus, then on further ones, preblems solving is made with imagined abacus.
All the children studying «Mental Arithmetic» are divided into age groups. Each lesson was made considering age characteristics of each group.
In "ISMA" Center there are 3 groups:
Kinder – children 4-6 y.o.
Kids – children 6 y.o.
Junior – children 7-16 y.o.
Studying conditions
Mental arithmetic program consists of 10 levels and lasts 2,5-3 years.
1 level lasts 3-4 months
Lessons are held once a week for 90 minutes, with 10-minute break
Language of study: Kazakh, Russian, English.
.Our teaching staff - professional teachers-psychologists with extensive experience, who have been pre-trained in the program "Mental arithmetic".